Declutter. Simplify. Breathe.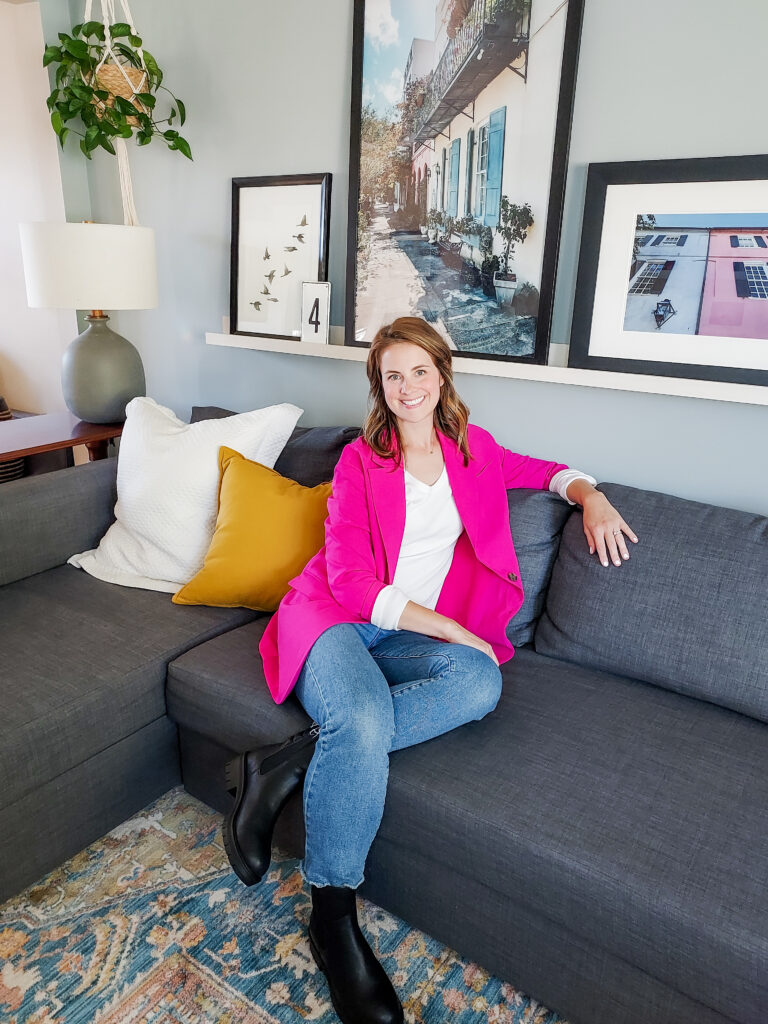 Meet Ashley,
Your Metro Detroit Professional Organizer
A goal in my life is to leave people and places better than when I found them. I want you to feel lighter, happier, less stressed, better about yourself, and more confident when our time together ends. I believe that you can create a peaceful, welcoming home showing your personality on any budget. I love helping busy families in Canton, Michigan and surrounding areas, and virtually everywhere, gain control over their homes by providing one-on-one organizing support when feeling overwhelmed.
What can I take off your plate?
Decluttering & Organizing
I specialize in working with busy families who want to feel lighter, reduce frustrations, and experience less overwhelm by decluttering, organizing, and systematizing their homes. Common projects:
playrooms

kids bedrooms

closets 

pantries

analyzing the overall flow of the home
Moving Services: Unpacking
Moving is stressful. You don't have to do it alone. When your belongings arrive at your new home, ensure every box gets unpacked and into the right space efficiently. Save time and frustrations by having someone who knows what they're doing leading the way. You'll be settled quicker so you can put your feet up and enjoy that glass of wine or cup of tea ASAP.
Photo Organization & Memory Preservation
We usually say our photo albums are one of the first things we'd grab in a fire. But are your photos organized to grab in a pinch? Photos hold so much value. They are a journal for our lives – and our kids' lives. Make sure those memories are in order and backed up. Common projects:
digital decluttering and backup
photo book creation
printed photo organization
memory boxes
We had an extremely tight timeline to help a family member get their home sanitized after a major operation, and Ashley came through for us. She knows what she's doing. Throughout the process she maintained an unwavering optimism and focus, and we were able to get everything done in time. I don't believe we would have been able to get it done without her, and are so happy with the results. I don't write a lot of reviews, but I felt I had to write this one.
Grit to Grace is absolutely amazing! Ashley was so helpful and created an organizing system for my closet that has been so easy to keep up with. The whole process was incredible and she really worked with me to understand what my needs and wants were. I can't recommend her enough!
Ashley did a fantastic job organizing my home. I have been in this home for over 25 years and needed some major organization for every room. Ashley came right on in and took care of everything for me. She found new places for older things and she helped me to learn how to purge and keep things organized. Thank God for Ashley. I look forward to working with her in the future.
Ashley helped us with a kitchen pantry, memory bins, and office closet. It was well worth the time and money. There is night and day difference with not only the physical space, but with mental clarity. We were never able to keep up with other strategies we tried. It has been 5 months since we implemented the pantry and it still looks great and is so functional. There was a double bonus since we aren't over-buying at the grocery store now that we can see everything! ! Ashely really helped speed the process along with her can-do attitude. Thanks Ashley!
Ashley is a pleasure to work with! She helped me complete 2 major goals for 2023 in just a few sessions. Our family went through a transition with our kids now off to college and I needed to clear all the clutter in our basement. She also helped me create an amazing workplace environment since I am working from home permanently. Ashley has a calm, gentle and respectful nature to help you process all those "things" that maybe you still have but don't really need anymore. Highly recommend her services!!
Tell me what is stressing you out.
You are worth having a home filled with relaxation and function.